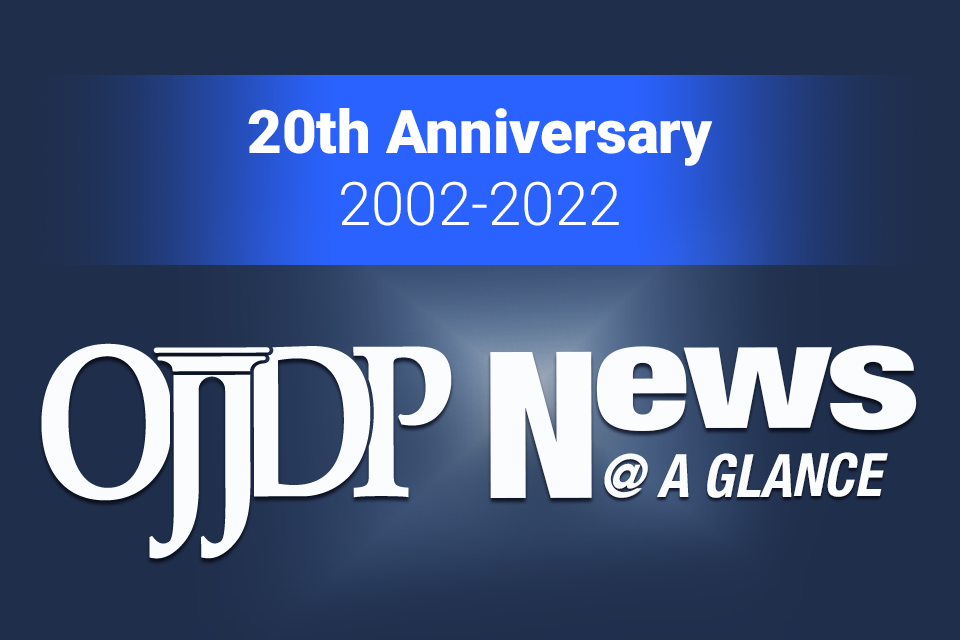 The September/October newsletter highlights Youth Justice Action Month and OJJDP's focus on keeping young people out of confinement, the role youth play in OJJDP's initiative to address bullying and hate crimes, and a school-based program to deter violent crime.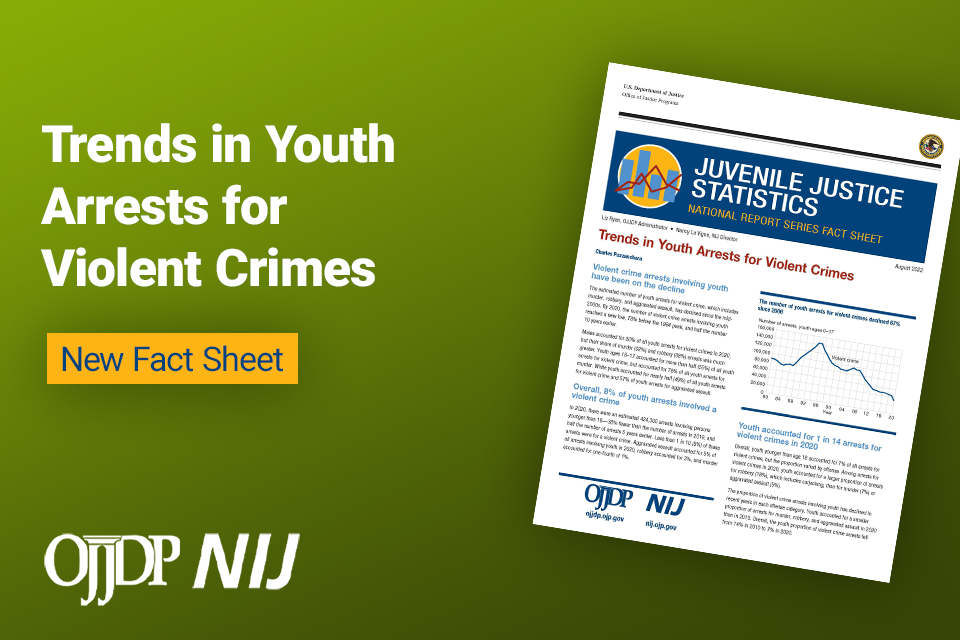 The estimated number of youth arrests for violent crime, which includes murder, robbery, and aggravated assault, has declined since the mid-2000s.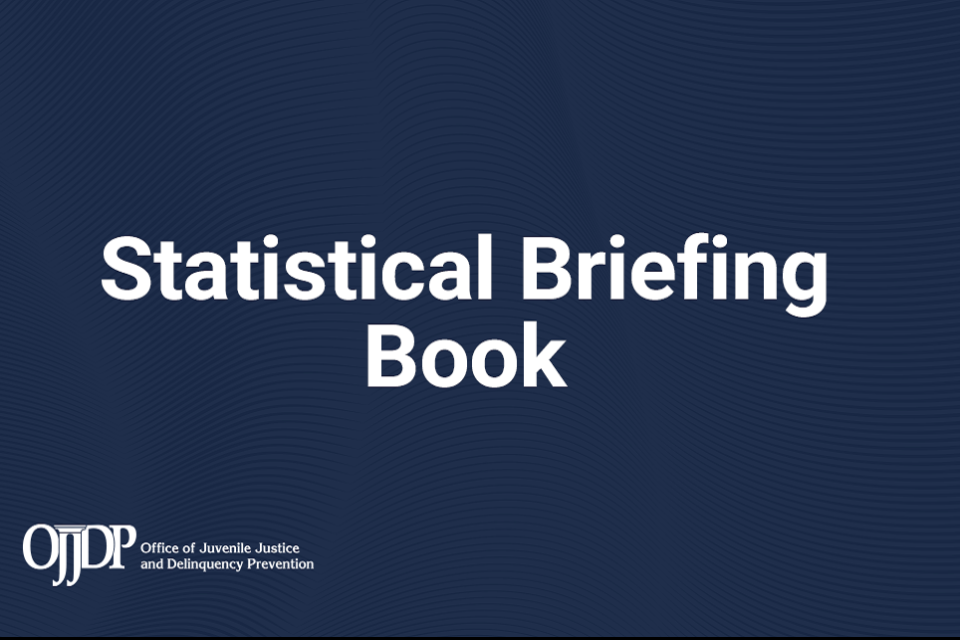 Characteristics and Trends of Youth Victims of Suicide and Homicide, 2020 shows that number of youth suicide victims remained relatively stable in 2020, and the number of youth homicide victims increased 47 percent; however, except for Black youth, the suicide rate for youth in 2020 was greater than the homicide rate, regardless of victim gender or race.
Publication Types
OJJDP produces different types of publications and products, including Newsletters, Bulletins, Fact Sheets, Reports, and Portable Guides.
OJJDP Annual Reports
Annual Reports describe the Office's activities in a specified fiscal year.​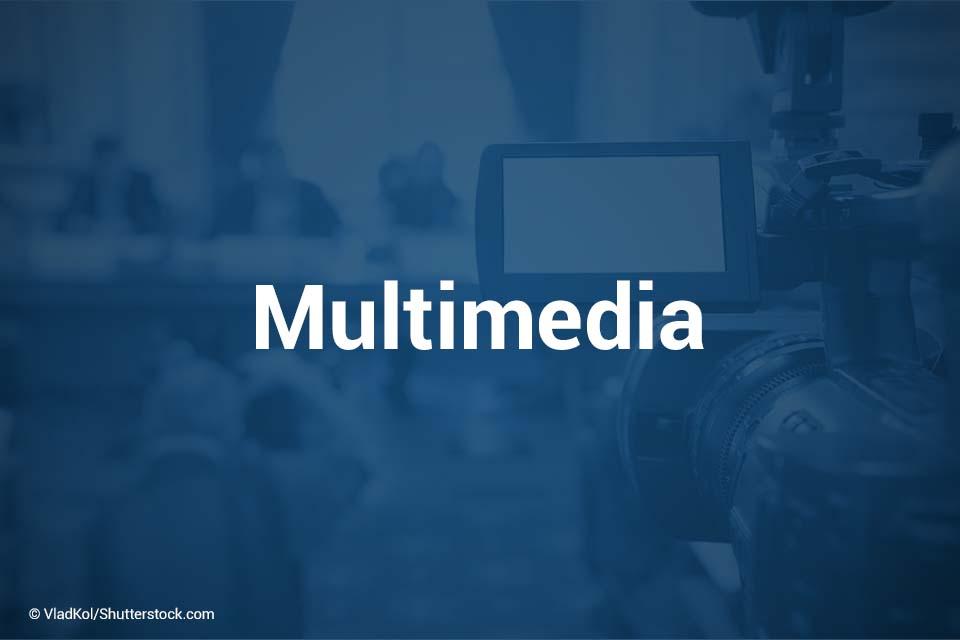 About Multimedia
OJJDP's growing multimedia collection includes video messages from OJJDP Acting Administrator Chyrl Jones, archived webinars on specific solicitations, training sessions, and more.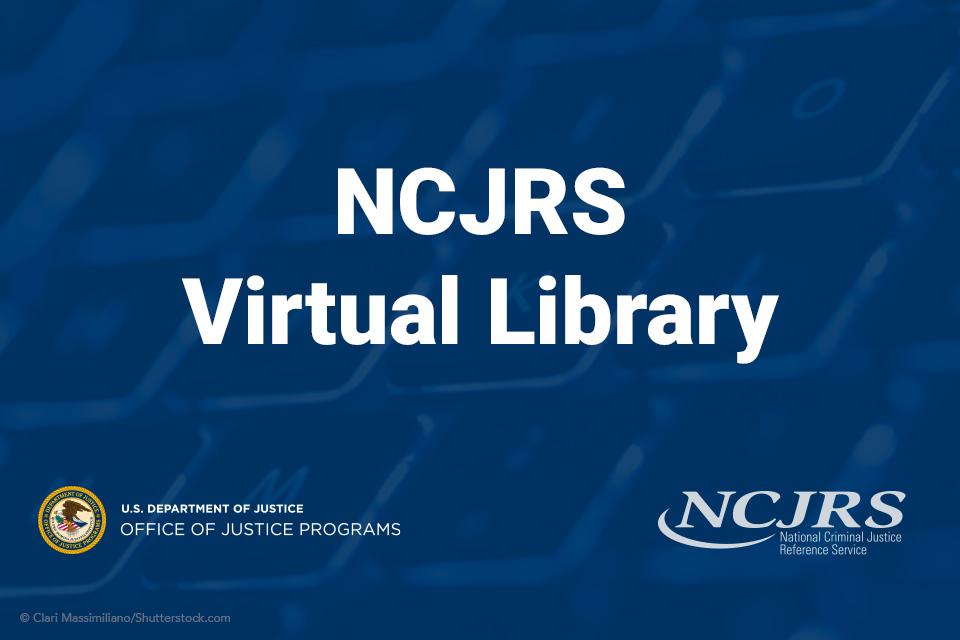 NCJRS Virtual Library
The National Criminal Justice Reference Service (NCJRS) Virtual Library contains bibliographic information and abstracts of more than 230,000 collection resources, including all known Office of Justice Programs' works.